NCIAVHR Visits the Political Security Detention Center in Taiz
Taiz,
Wednesday, October 19, 2022
On Wednesday, a team from the National Commission to Investigate Alleged Violations to Human Rights (NCIAVHR) carried out a field visit to the headquarters of the Political Security Apparatus in Taiz governorate to complete their investigation and to determine the status of the new detainees.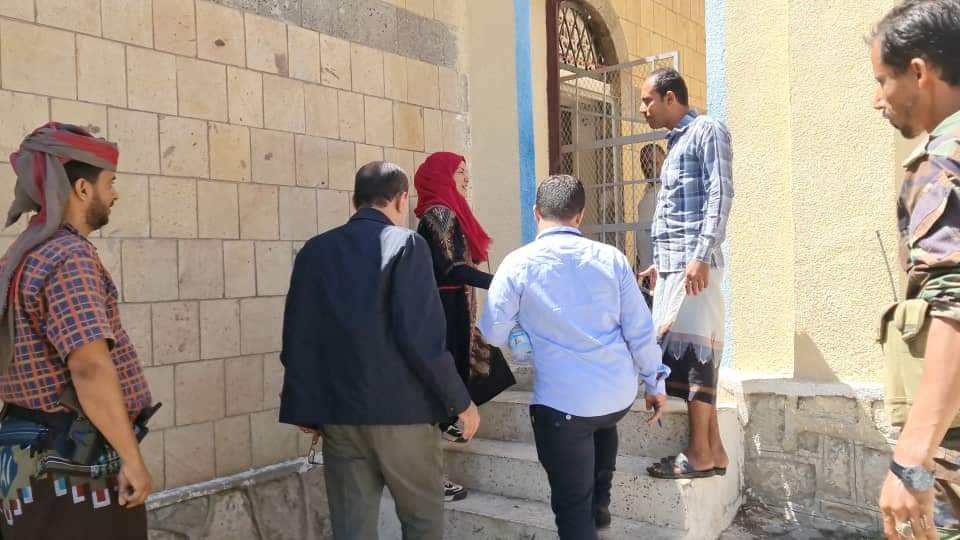 During the visit, the team met with the Director of Political Security in the governorate, Brigadier-General Abdul Wahed Sarhan, and heard from him a clarification response to the Commission's inquiries regarding information related to detention operations.
The Commission's team was also briefed on the names of the inmates, their recent legal status, the procedures followed by the agency's administration, and the rights that the facility guarantees for detainees to ensure that they receive humane treatment stipulated in national laws and international covenants.
Brigadier-General Sarhan affirmed the Political Security Apparatus' keenness to deal transparently with the National Committee regarding information on detainees and the procedures followed against them, and to enable its team to sit with them on an individual basis.
During the visit, the commission's field team supervised the process of releasing a number of detainees, listening to the rest of those in the detention center, and making sure that they were not subjected to torture or cruel treatment.
The team also recorded detainees' demands related to the right to a fair trial and expediting the litigation procedures, comparing the names of the inmates with the statements available to the Commission, inspecting all the wards, departments and their annexes, and looking at the health, food and shelter supplies available to the inmates.