Memorial Speech on the Anniversary of the Departure of the National Commission of Inquiry' Field Researcher, "Reham Al-Badr"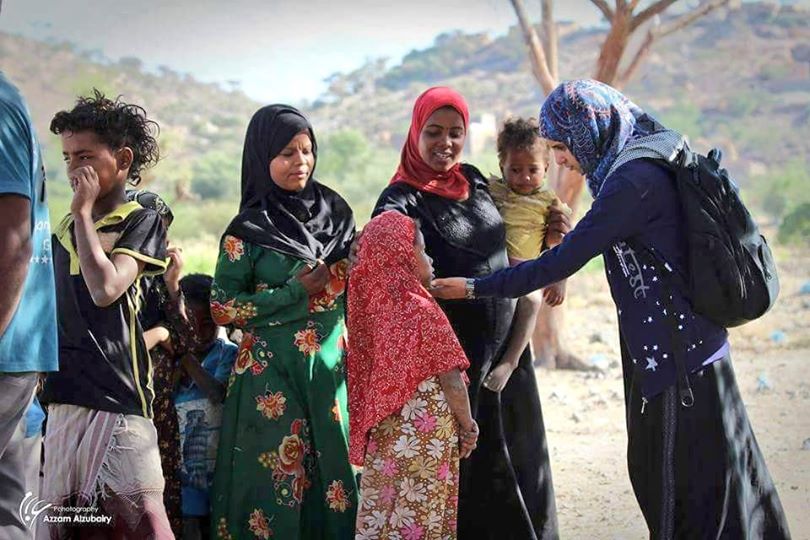 Memorial Speech on the Anniversary of the Departure of the National Commission of Inquiry' Field Researcher, "Reham Al-Badr"
This is the 2nd anniversary of the death of our daughter, human rights activist Reham Badr Al-Dhobhani, a field researcher in the team of the National Commission to Investigate Alleged Violations to Human Rights in Taiz Governorate.
We remember with great faith and sadness the remarkable efforts made by Reham Al-Badr in her human rights career when she documented all the violations that civilians have been subjected to throughout the governorate of Taiz from the start of the war until the hour of its death.
February 8, 2018 was a very sad day. We were shocked as we received the news of the sudden and tragic departure of one of the flags of human rights work in Yemen, and Taiz in particular.
I renew my condolences to the human rights and humanitarian workers for this great lost which left a great vacuum by her departure, and I call on all human rights activists in our country to make the name of Reham and her tender life a school to be emulated over time.
Mercy and Eternity for your soul, Reham
By: Judge Ahmed Saeed Al- Muflehi
Chairman of the National Commission to Investigate Alleged Violations to Human Rights
Aden, February 2020