National Commission of Inquiry Team Meets Marib Governor and Visits Criminal Investigation Prison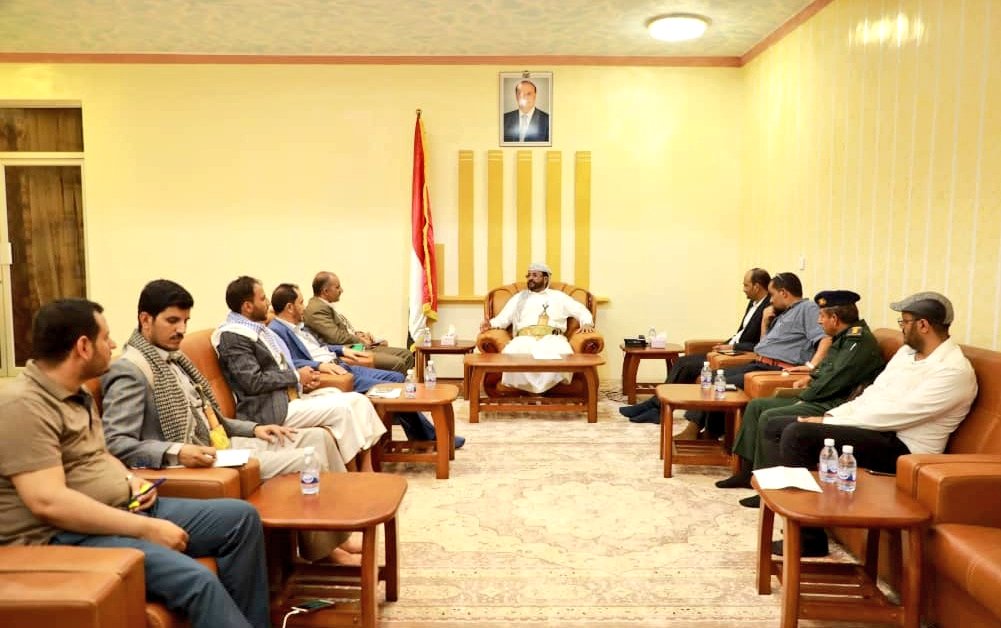 National Commission of Inquiry Team Meets Marib Governor and Visits Criminal Investigation Prison
Marib, 24 October 2019
Team of the National Commission to Investigate Alleged Violations to Human Rights met with the Governor of Marib, Major General Sultan Al-Aradah to discuss the human rights situation in Marib.
In the meeting, which was attended by Undersecretary of the Ministry of Interior, Major General Prof. Ahmed Al-Moussai and the Director of the Central Prison Colonel Taha Al- Al-Dhubaibi, the member of the National Commission Prof. Mohammed Talian presented the results of the field visits carried out by the Commission team during the past days to a number of prisons in Marib and their interviews with prisoners from whom they listened to their cases and problems.
Prof. Talian discussed with the Governor of Marib a number of observations recorded by the team during their visit to prisons, noting at the same time the Commission's appreciation of the efforts of the local authority in Marib to promote the values and principles of human rights, and facilitate the work of the Commission field researchers.
For his part, Major General Mr. Al-Aradah welcomed the team of the National Commission, appraising the role of the Commission in promoting human rights and investigating all violations. Prof. Talian also instructed the competent authorities to provide all the necessary requirements for prisoners based on the observations of the team.
Mr. Al-Aradah emphasized Maribe local authority's attention to take care of women prisoners and the conformity of their detention facilities with human rights standards. Mr. Al-Aradah pointed out that Marib was not prepared for the large number of displaced people, adding, "This huge number of citizens require services and security, and we are seeking to provide these services with the possibilities available."
In the same context, the team carried out a field visit earlier to the Criminal Investigation Prison in Marib and reviewed the conditions of prisoners and listened to their cases, their problems and concerns, as well as a similar mid-week visit to the central prison in Marib.